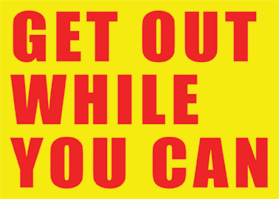 Plan A. Work hard at school, secure a good job, set your sights on promotion, climb the corporate ladder, live happily ever after.


Reality check for Plan A. Work longer and longer hours just to make ends meet, being condemned to a life of wage slavery, drowning in sea of debt, the poverty of mind and spirit, existing to work.

Plan B. A simple yet revolutionary idea. Get out while you can.